Training 2015-07
The 2014-15 Winter culminated in an ascent of Mt Rainier for six of the members of WinterSAR South.

On the second weekend of June, five of us trained in crevasse rescue at the Palisades Glacier, and eight of us followed it up the next weekend with ascender practise in trees.

Two photos from Rainier follow. We ascended the Disappointment Cleaver route and had absolutely beautiful weather.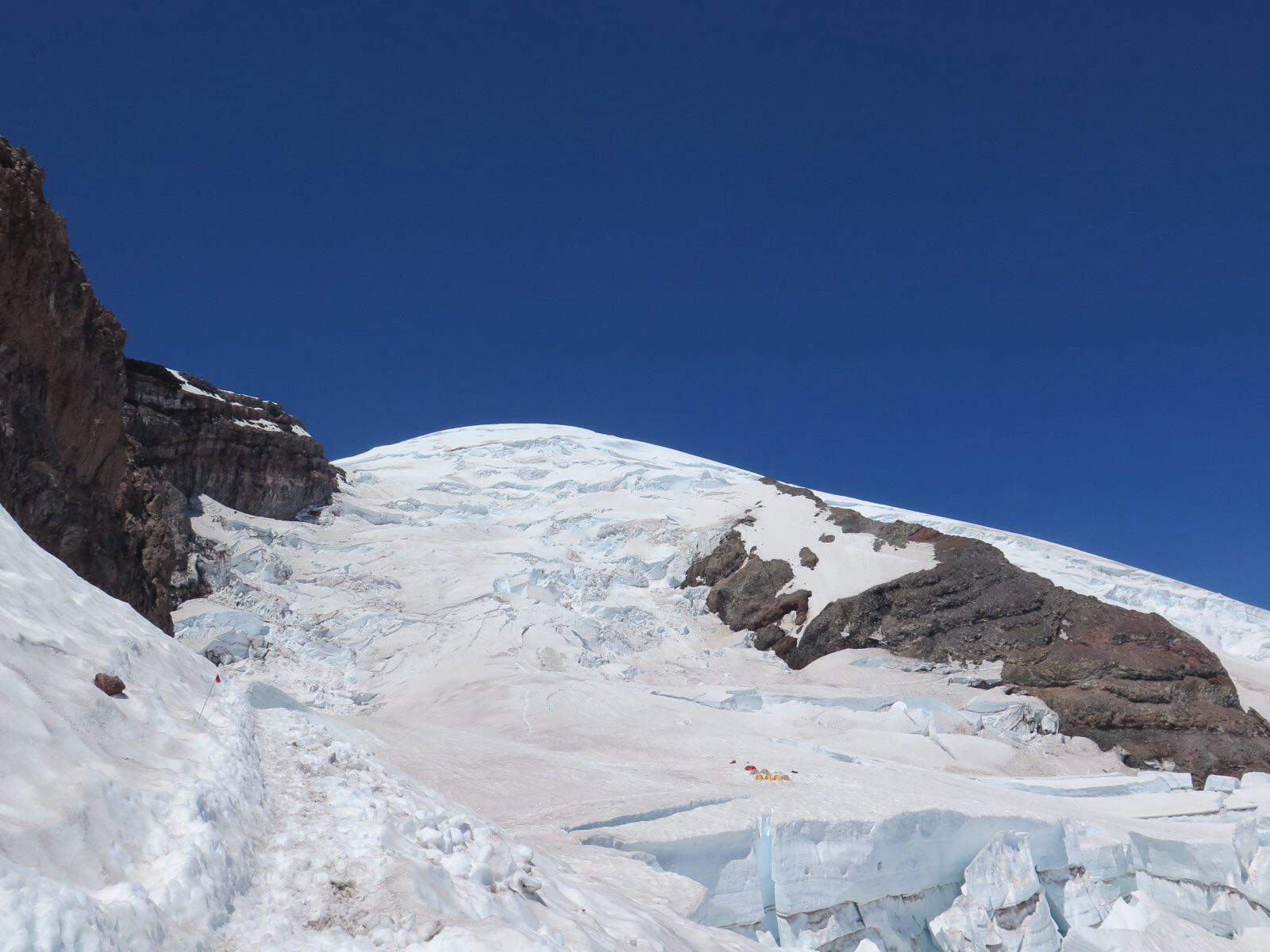 Our campsite on the Ingraham Glacier was just above the yellow tents. I suspect the dark line in the ice wall is ash from Mt St Helens.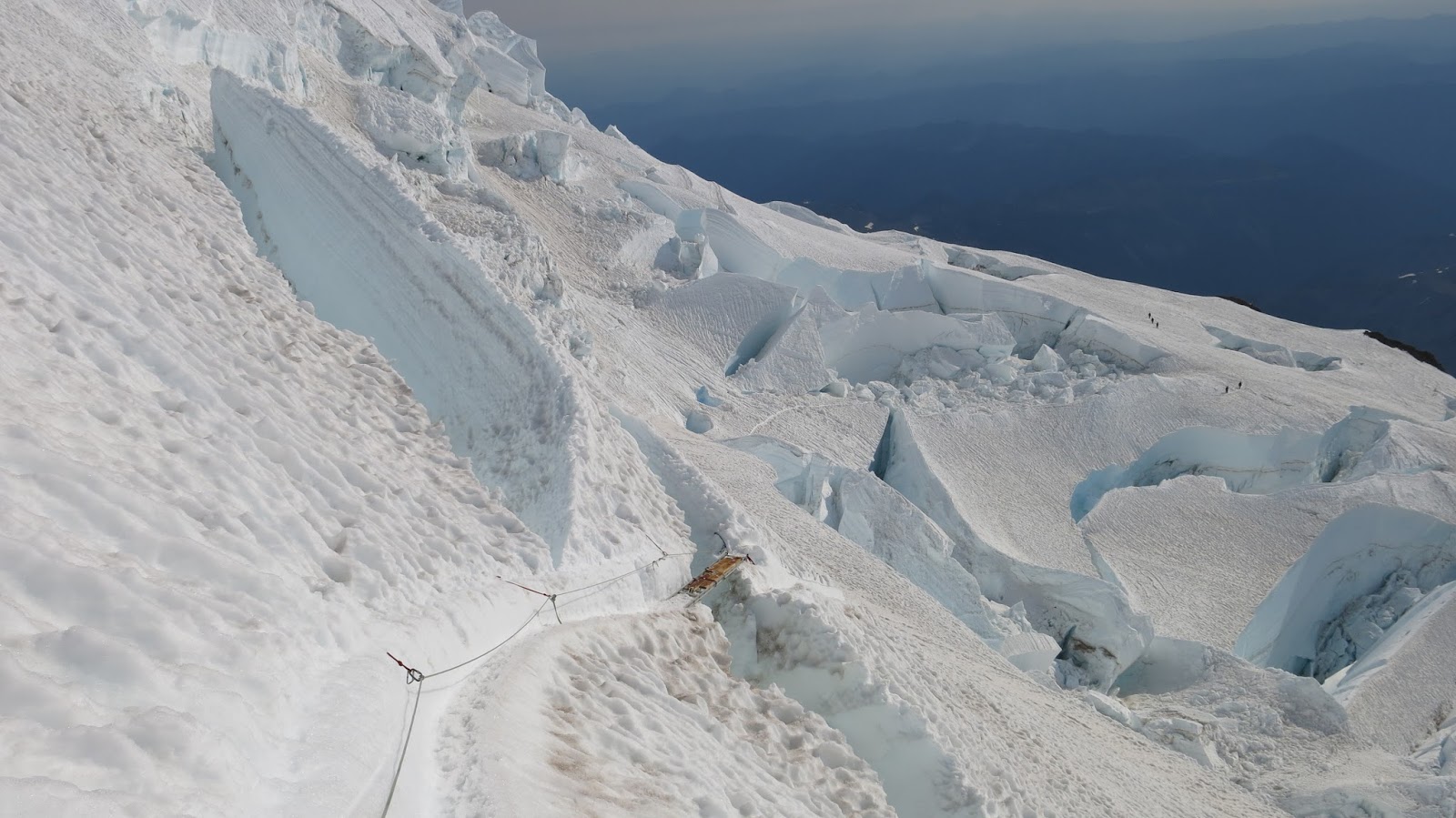 Looking down on the ladder near Gibraltar Rock
—
Posted on July 22, 2015
Updated on July 22, 2015
[
Previous
] [
Return To Blog List
] [
Next
]